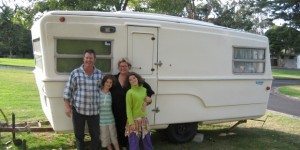 MUSEUM OF THE LONG WEEKEND was developed by Big hART as part of the Centenary of Canberra, a year-long celebration and exploration of Australian culture with an incredible array of events.
FROM THE CENTENARY OF CANBERRA WEBSITE ( http://www.canberra100.com.au/ ):
"The Centenary of Canberra is an opportunity for all Australians to explore the many facets–local, regional, national and international–of our nation's capital. This city tells the story of our country's freedom, spirit, achievements and aspirations.
The ambition behind this program was to create lasting legacies that will benefit generations of Australians to come and lead Canberra confidently into the journey of the next hundred years.
The Centenary of Canberra celebrates the history and heritage of one of the most enduring planned cities in the world and at the same time highlights its lively present and bright future."
You can also see the page about MUSEUM OF THE LOND WEEKEND on the Centenary's website: HERE