THE MUSEUM OF THE LONG WEEKEND IS A BIG hART PROJECT
THE LONG WEEKEND TEAM (SO FAR!):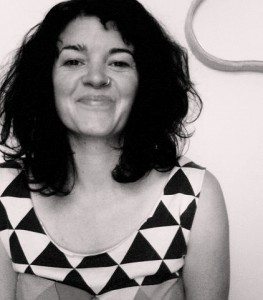 Beth Sometimes (Creative Producer) is a lucky Manawatu goat farmers daughter who went searching for the inland sea. Instead she found some totally chewy stuff and started chewing. This turned her into a 'multi-disciplinary artist' and she has also worked as a curator, producer, musician, interpreter, workshop facilitator, musical director and arts administrator. In 2003 Beth became involved with the Pitjantjatjara community in Ernabella, Australia which led to work on numerous projects with that community most notably Big hART's Ngapartji Ngapartji. She has been involved in a bunch of theatrical and musical performances, exhibitions and recording projects. In 2008 she wrote a postcard a day for a year and it turned into a book: 'from sometimes love beth', in 2010 she toured 'The Unbearable Whiteness of Being' to the Adelaide Fringe Festival. In 2013 she is sailing blind into the future.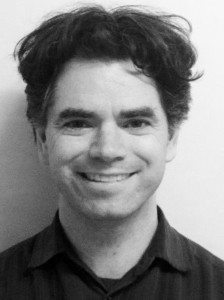 Damian Mason is a musician and sound designer based in Central Victoria, and has been producing work for theatre, television, radio, installation and film for over 15 years. Damian has worked on several productions with the arts company Big hART, including Hurt, kNot at Home, Beasty Grrl, Radio Holiday and was composer, performer and musical director for the stage show Ngapartji Ngapartji. Damian also composed the soundtrack for the documentary 'Nothing Rhymes with Ngapartji' recently screened on ABC TV.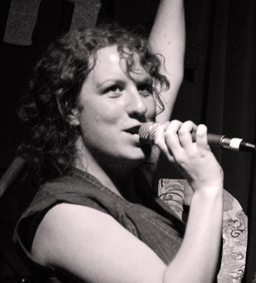 Bron Batten is a Melbourne based theatre-maker, choreographer, producer and performer. She is influenced by pop culture and its deeply ingrained role in the way we communicate with each other. Her work contains ironical pastiche and parody, but this belies a tender underbelly and a search for human connection. Bron is inspired by the active exchange of energy that occurs between performer and audience and is also exploring hybrid theatrical forms- particularly those which incorporate the conventions of comedic performance into traditional theatre contexts. Since 2008 she has been the co-curator of the performance event The Last Tuesday Society, which has been presented at festivals such as The Edinburgh Fringe, The Melbourne International Comedy Festival, The Falls Music Festival and Next Wave. She developed the work Sweet Child of Mine for the 2011 Melbourne Fringe Festival where it won the award for Best Experimental Performance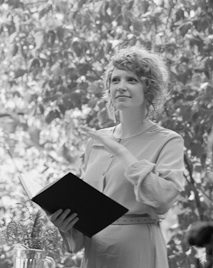 Caroline Anderson aka Crystal Diamond is an existential rogue scholar who subscribes to her own founded philosophy, The Party Within (a smart casual connecting principle). Currently writing a book of the same name, Caroline perpetually unpacks snack sized renditions of her explosive psychic experiences in a roundabout oblique fashion that draws newcomers into the story as it is penned. Her dedication to party artistry reflects a dedication to continued improvement of the overall vibe of Earth. Resourcefully revelling in simple tasks while deeply investing in human relationships is her signature move. She is doing this by way of an epistolary Peace Party Puzzle, distributing original handwritten writings (riddled with drawings) to selected parties by post, planting psychic seeds and crystallising invisible connections between disparate parties, an instinctive method that reveals its importance layer by layer as time rolls around on itself. Schooled at fashion school and in the hospitality industry Caroline happened into the art world when suddenly she had a lot to say, and needed a forgiving word to shelter under. Art is her new umbrella.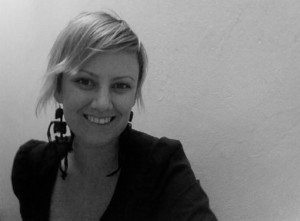 Zoe Davis is a multi (non) disciplined artist working in many materials to keep her hands in a constant state of busy/dirty. Zoe has worked on numerous different big hart projects wearing many hats. She was the Ceramist/Assistant Stage Manager on Ngapartji Ngapartji, Artist on Lucky, Costume Designer on This is living, Costume Arts Finisher on Hipbone Sticking Out, and even licked a few too many envelopes over a short stint for The Namatjira Project. In her life outside of Big hart, she is a costume arts finisher, stylist, jeweler, small business owner and breastfeeds her baby in her spare time.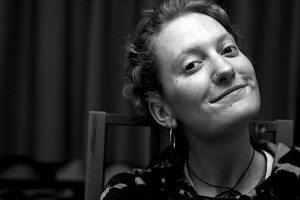 Ella Millard (filmmaker and other things) is a Sydney raised, south Tassie-dwelling filmmaker, festival-maker and arts administrator. Daughter of an immigrant veterinarian turned cartoonist and sheep shearer turned journalist who met catching kangaroos for science in the outback, she has travelled thrice round the world and can now make a meal out of anything in the fridge, in Spanish. Ella has worked in kids' television, documentary and film, in Sydney, California and Tasmania, and was editor on Big hART's "Smashed"; a project made with high school students in Tassie's north-west. For two years she was part of the programming team for Ten Days on the Island, Tasmania's international arts festival, and has now joined MONA (the Museum of Old & New Art)'s festivals & events team to produce Dark Mofo 2012 and Mona Foma 2013. She once milked a funnel web spider.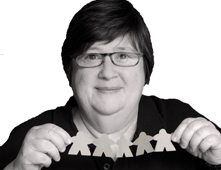 Kerrin Addis – After completing a Certificate in Art & Design/Film and Video Production at Prahran TAFE in 1991, Kerrin formed her own video production business Captured Live. Since then she has had many video projects incl Training, Performance and Events. This video business ran alongside her IT consultancy and eventually they merged to advise on all things technical. Her other passion is playing board games. www.capturedlive.com.au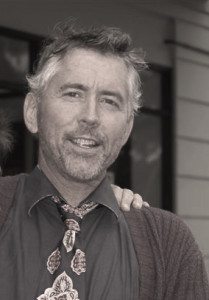 Scott Rankin has spent his career dedicated to combining dynamic social change work with presenting high quality arts productions in Australia and internationally. Early days investing time as a youth worker led to becoming the co-founder and long-term artistic director of award-winning social change arts company, Big hART. Through roles as a board member and advisor on numerous arts, cultural and policy matters and public speaker, Scott has been an active advocate for the role of arts and culture in creating healthier and more resilient communities and a committed agent for policy change.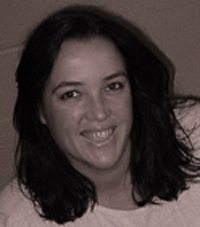 Mel Robertson (Production Manager) is an Event Management professional with over 20 years experience in theatre and events. She has over 10 years experience with Big hART. Career highlights include; Production Manager – Sydney 2000 Olympic Games Closing. Ceremony, Event Manager – World Health Conference 2004, 5 years as Production Manager – Attractions for Crown Casino – Melbourne, Production Manager – Walt Disney Special Events – Australia and Asia.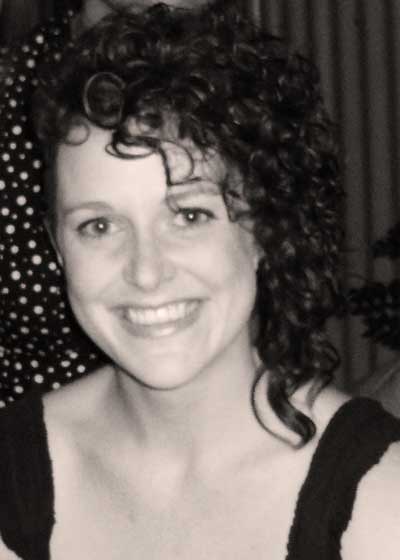 Jemimah Davis completed a Bachelor of Visual Art with Honors at Adelaide Central School of Art in 2011. Upon graduating from ACSA, she was selected to exhibit in the 2012 Helpmann Graduate Exhibition. In late 2012, Jemimah was the Artist in Residence at Mercedes College working with the Year 10 art class and introducing them to her arts practice of sculptural, installation work out of everyday objects. Jemimah works at the Urban Cow Studio, curating monthly exhibitions in the gallery space as well as providing the ongoing support, encouragement and communication with over 200 local artists. In 2013, Jemimah was selected to curate the Carclew Youth Arts Foyer Gallery working with emerging S.A. artists to present 4 exhibitions throughout the year. Recently, Jemimah was selected to collaborate on a new temporary installation in the Adelaide CBD with renowned artist Pip & Pop. In August 2013 Jemimah will present her first Solo Exhibition and has recently been announced as a finalist for the The Advertiser Business SA Contemporary Art Prize for the most outstanding work in any medium for the 2013 SALA Festival.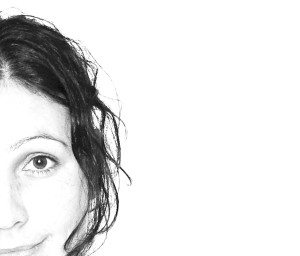 Jody Haines, Visual Storyteller, Curator and Project Manager. I have a long history of weaving a tale – whether visually, verbally or musically – and storytelling is one of the things I love most in the world, call it a hang over from the crazy (not so true) tales told by my Granddad to the history and family connections passed on from my Nan. Ultimately I aim to tell stories that encourage people to think and question the world around them, their situations, experiences and what we're told. If we think and question eventually we can incite change! So I continue to pursue this objective through my personal photography projects and exhibitions and the curation of other storytellers shows (curating and producing over 90 exhibitions to date). But there is also another side – To appease the sometimes annoying strategic, maximiser and problem solver aspects of my personality, I project manage and production manage other peoples events and projects. This is something I have been doing for the last 10 years. Working on Large and small festivals, season shows, and one day events for State and Local Government Department in Queensland, Universities and the private sector.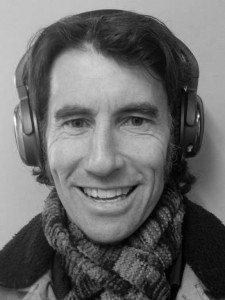 Paddy O'Sullivan Descendant of the O'Sullivan Beare Clan of the Beara Peninsula Ireland, Paddy has settled in Castlemaine, Victoria. Paddy is a graduate of psychology & part-time social worker. He has been doing theatrical community performance for the last 23 years. He started in street performance & circus arts. Over the last 10 years Paddy has been designing, building & riding exotic bike creations. In 2010 the O'Sullivan & Benn Bicycle Emporium was created and is the combined workshop imaginations of Paddy & Matt Benn. The Emporium is a celebration of bicycle invention and is an eccentric bike workshop/emporium of the1890's. It's first appeared at the 2011 Castlemaine State Festival. In 2013 Paddy performed in the Dribbling All Stars, a sporting theatre show at the Club Rooms for the Castlemaine State Festival. Currently when he is not performing in Charles Pong's Bicycle Ping Pong, he is investigating the therapeutic experience of solitude and plans to bring the Solitude Scientist on the road for the Museum of the Long Weekend.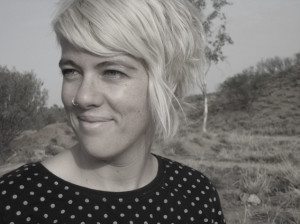 Alex Kelly aka Axle Sparx is a freelance media/film maker and producer both loosely and solidly based in Alice Springs, Australia. She is into social change. She has been involved in community development, the arts, media (communication), environmental protection and social justice projects. In 2003, she started to work for Big hART, on multiple projects and then as creative producer of Ngapartji Ngapartji. She is currently the national producer of Big hART. Alex produced the documentary 'Nothing Rhymes with Ngapartji' and recently directed 'Queen of the Desert'. She was awarded a 2012 Churchill Fellowship to undertake research in to social change film distribution and marketing.
Ellen Steiner has worked on several Big hART projects since 2006. She has lived on the North West Coast of Tasmania for the last 20 years, building a strong community network. Ellen was the arts worker on Lucky (a project supporting young mums and their children in Burnie), Love Zombies 2008, This is Living 2009 and Two Strong Hearts 2010. In 2011 Ellen was the youth worker for Big hART's Flexible Allsorts program at Wynyard High School. She was responsible for working with the Wynyard High students to create short films about their school and community for the webcast in November 2011 and April 2012.
Reg Lynch is a cartoonist and Illustrator now based in North West Tasmania.For the past 25 years he has regularly contributed editorial and humorous drawings on a permanently casual basis for The Sydney Morning Herald and The Sun-Herald. From 2001-2008 he was staff cartoonist on The Bulletin. Other publications include; The Independent Monthly, Rolling Stone, Readers Digest, The Age, Boss, Studio Voice (Japan) as well as work for many journals, books and corporate publications. Publications include: "BULK REG- A Cartoonist's Collection" Pluto Press, 2000. Reg has worked as a curator in NSW and SA and been a resident artist on several Big hART projects. In the 1990's he lectured in Image Making at the Visual Communication departments of UTS and UWS, Sydney.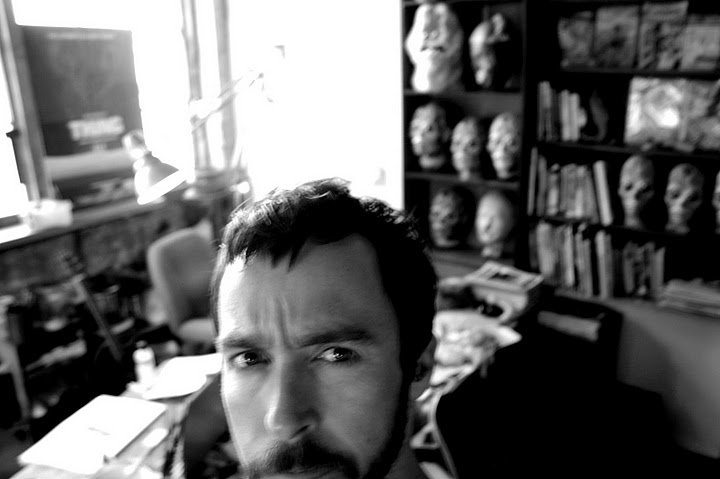 Don Brooker grew up in Maitland, N.S.W and studied Fine Arts at The Hunter Institute of Technology in Newcastle. Drawing from a fascination with comics and fantastic cinema at an early age, he has become an accomplished creature designer, sculptor and special make-up effects artist. During his time in Wellington, New Zealand he has created work for such films as The Hobbit, King Kong, District 9 and most recently Taika Watiti and Jemaine Clement's film What We Do In The Shadows. Not limited to cinema effects, Don is the author of the X-ray comic book Cesspool, Sensations of the Undead and has created puppetry, design and illustration work for musical artists such as Dan Deacon & Disasteradio. 2013 has Don's skill as a cartoonist and character designer engaged in the 10 part animated series Hook-Ups, where his energetic and expressive style breathes life into the suburb of Aroha Bridge.
During the naughties Simon Ward made a bunch of music videos in between doing a variety of jobs on Hollywood films in New Zealand. His videos were usually are super small scale reaction to his experience on film sets … seeing the large amount of helpers more of a hindrance to the creative process. Over the years he found some great people to work with and now makes music videos full time. Focusing on fun rather than serious and trying new things every project, him and the SKYRANCH team have made over 30 music videos and even a short cartoon web series.
Elspeth Blunt, Robyn Marais and Tyson Mowarin Robyn Marais and Tyson Mowarin from Weerianna Street Media and Elspeth Blunt from Big hART's Yijala Yala Project, both based in Ieramugadu (Roebourne, WA) will be collaborating to create a caravan based work for Museum of the Long Weekend. Weerianna Street Media (WSM) is an indigenous multimedia production company. WSM produce the iCampfire.tv website as part of the Digital Dreamtime Project – a series of multimedia projects all designed and created with the sole objective of exploring and exploiting digital technologies that will assist in the identification, preservation and documentation of Australian indigenous culture. Tyson Mowarin is a father, filmmaker, photographer, musician and proud Ngarluma man from Ieramugadu. Robyn Marais is originally from Fiji and is currently the Producer at WSM. Originally from Canberra, Elspeth Blunt is currently the Associate Producer of the Yijala Yala Project.
Other artists and technicians include:
Chris Symonds
Andrew Viney
Stuart Thorne