Greetings from the Pilbara!
Over here where the desert meets the sea we've been busy covering the walls of our caravan with beautiful portraits and collecting stories on film. Our yet-to-be-named caravan sets off Saturday on an epic journey of over 5,000 kilometres, screening films and sharing stories in caravan parks along the way!
We'll be at the Harding River Caravan Park this Friday at 6pm, then at Bayview Coral Bay Caravan Park on Sunday 29th.
Before we head off, here's some photos of what we've been doing so far:
We pulled up on the main street in Roebourne, between the shop and the Ngarluma and Yindjibarndi Foundation…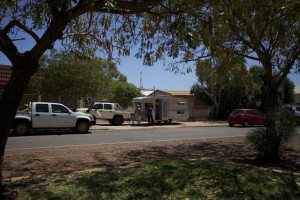 … and invited people like Gary from Ngarda Radio to come and share their holiday stories. That's Tyson from Weerianna Street Media filming and Cav on sound poking his head through.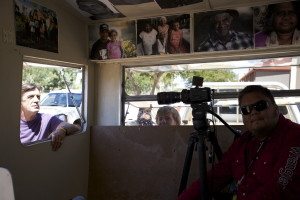 Tracy told us about NEARLY catching a goanna while on a road trip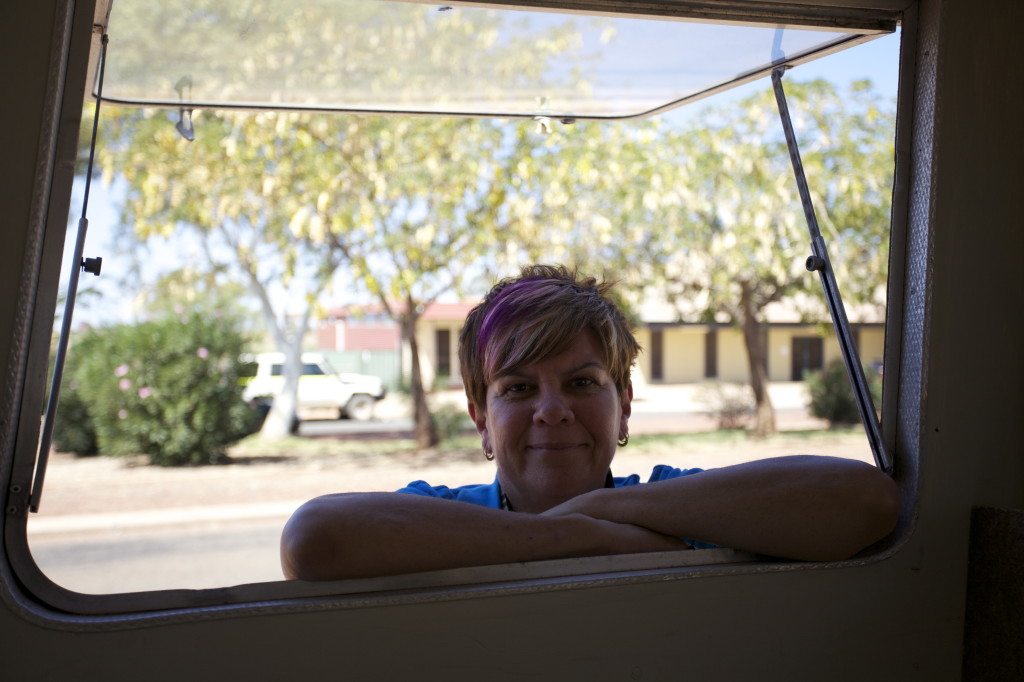 Then we went decided to have a long weekend on a Wednesday, and went out bush for a cook up with Allery and her family.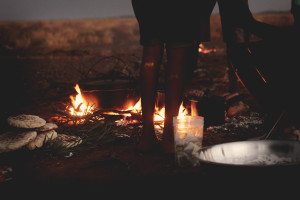 Alec arrived at dusk to share stories and Johnny Cakes.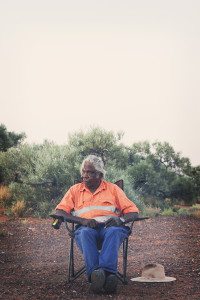 Aileen showed me and Maxie how to chop the roots for good firewood out at East Harding River.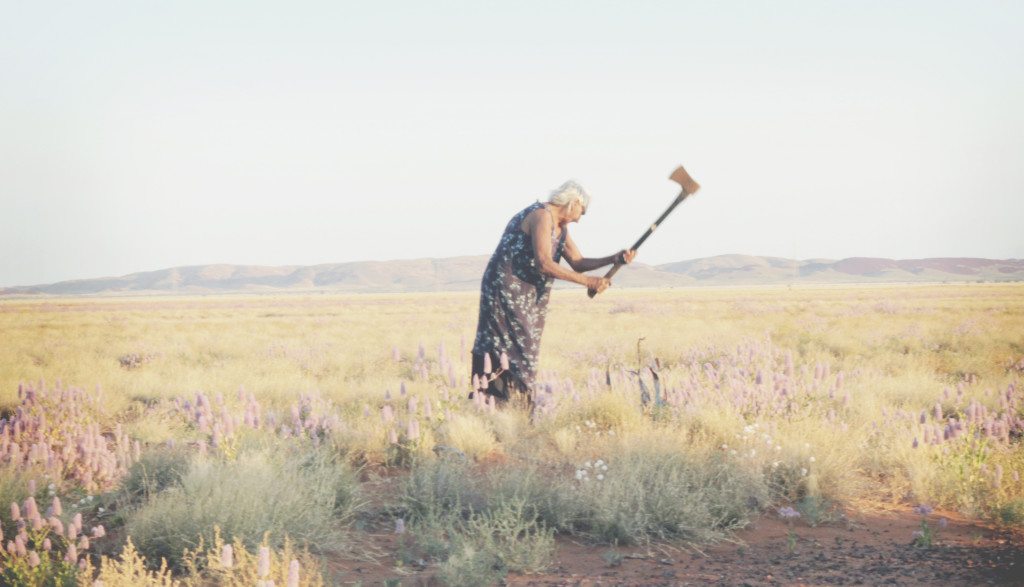 The Roebourne caravan is a collaboration between Weerianna Street Media and the Yijala Yala Project. For more photos and videos check out icampfire.tv and yijalayala.bighart.org
Photography by Martina Lang. Words by Elspeth.